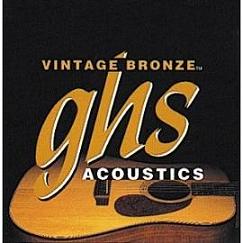 Question:
I often seen 80/20 strings & Phosphor Bronze strings selling in music store. What exactly are these strings and what is the different between these two?
Answer:
Acoustic guitar strings are made of different material with different alloy ratios. The alloy ratio we mentioned here is referring to the metals which makeup the string.
80/20 strings is also known as Bronze Strings. Their copper-to-tin (or zinc) ratio is 80/20. They produce bright sound with clear & ringing tone. This type of strings required less tension and will give you a softer feel.
Phosphor Bronze strings are made of 92% copper and 8% tin (or zinc). They are more corrosive-resistant and tend to last longer than 80/20 strings. These produce a brassier sound but stiffer on your fingers.
There's another type of string – Brass Acoustic Guitar Strings, which their alloy ratio is 85/15. These strings are by some to fall between the above two types in terms of sound. They are also well-liked, though you might find them more sensitive to skin oils.